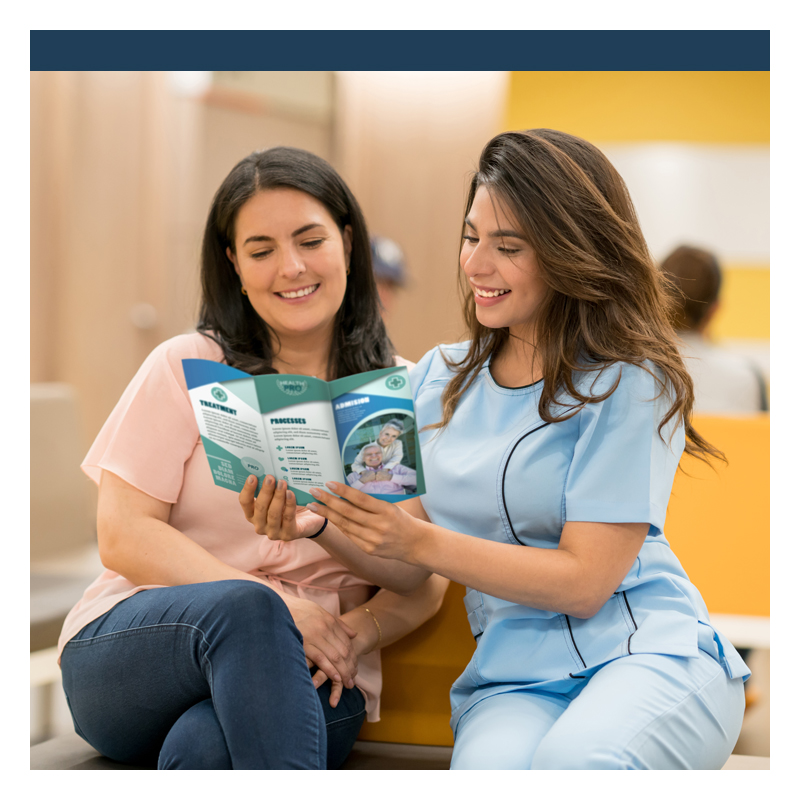 The classic definition of health literacy refers to an individual's capacity to obtain, process, and understand basic health information and services to make appropriate health decisions 1.
Yet, health literacy is in fact a dynamic process – it is a state not a trait. As such, health literacy can be affected by various factors, like the stress of a new diagnosis or the setting within which information is being shared.
Healthy People 2030 is proposing a new working definition of health literacy that reflects a consensus of health literacy as a two-sided construct affected by both:
an individual's capacities, and
the abilities of those responsible for communicating information.
Health Literacy includes…
Health Literacy Facts and Stats
Only 12% of adults in the United States have proficient levels of health literacy.
35% of adults in the United States have health literacy levels that are basic or below basic.
This means that over 77 million people have difficulty with common health tasks, such as following directions on a prescription drug label or adhering to an immunization schedule using a standard chart 2.

Every person can have trouble understanding the information given to them.    Populations most likely to experience low health literacy are older adults, racial and ethnic minorities, people with less than a high school degree or GED certificate, people with low income levels, non-native speakers of English, and people with compromised health status.4
Health Literacy and Clinical Research
Clear communication with potential, enrolled, and past research participants supports understanding and decision-making that aligns to their values.
Health literacy should be considered a critical component of all participant facing clinical research communications created by all clinical research stakeholders across all points of the clinical trial life cycle.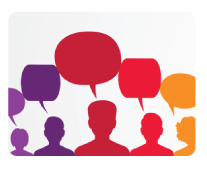 We welcome your feedback! 

Our health literacy site is always evolving and we encourage visitor input to help us enhance and improve this important resource.
Please email MRCT@bwh.harvard.edu with recommendations of additional resources that support health literacy integration into clinical research.
1U.S. Department of Health and Human Services, Office of Disease Prevention and Health Promotion. (2010). National Action Plan to Improve Health Literacy. Washington, DC: Author
2America's Health Literacy: Why We Need Accessible Health Information. An Issue Brief From the U.S. Department of Health and Human Services. 2008
3Ibid.
4National Center for Education Statistics. 2006. The Health Literacy of America's Adults: Results From the 2003 National Assessment of Adult Literacy. Washington, DC: U.S. Department of Education