The MRCT Center is a research and policy center that aims to improve the integrity, safety and rigor of global clinical trials.
You can find out more about the organization here.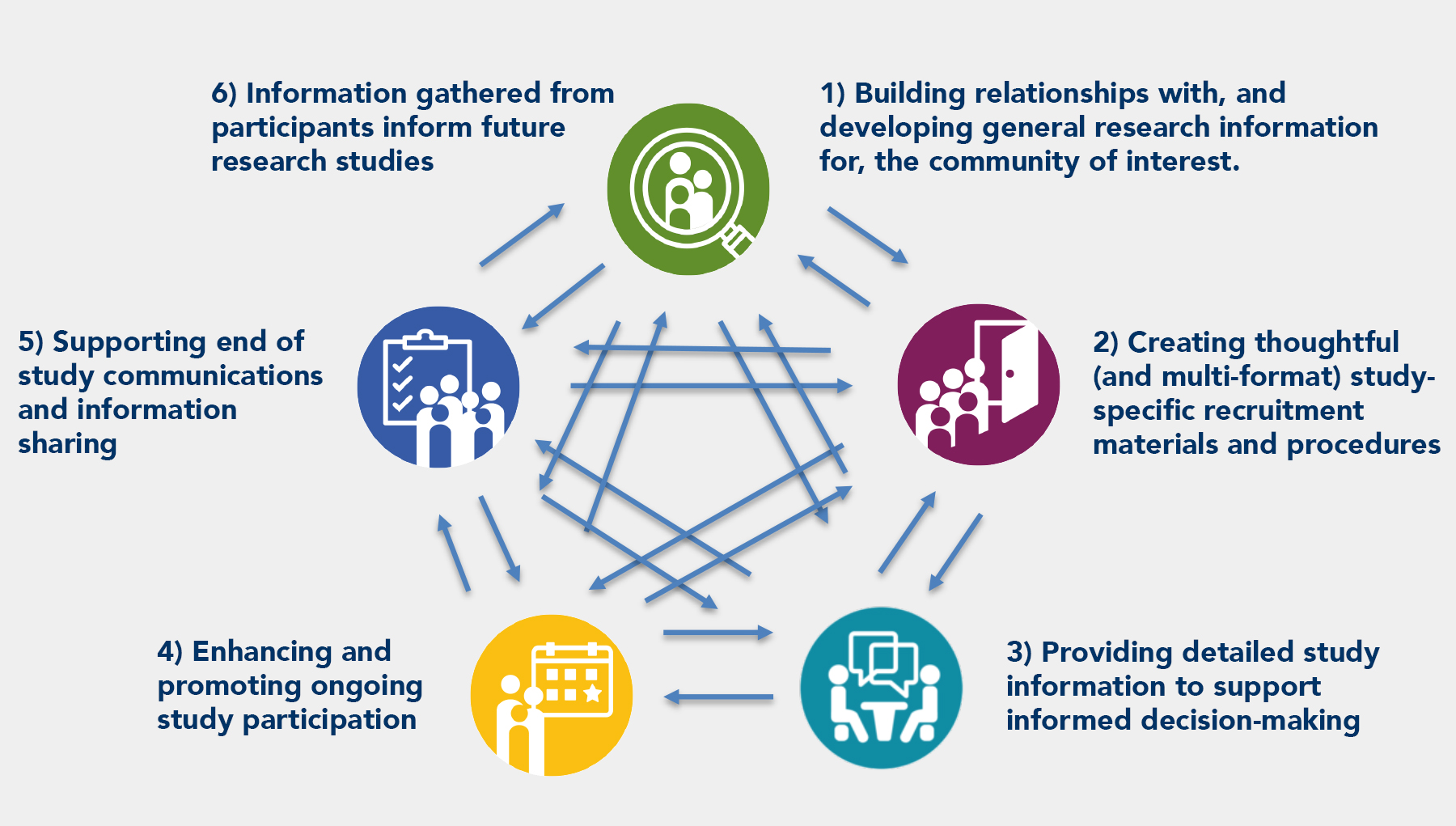 As a result, in April 2018, the MRCT Center convened a workgroup of diverse stakeholders, to develop tools and resources that support adopting and implementing health literacy principles at all points of the clinical research life cycle.
We welcome your input and recommendations of additional resources that support health literacy integration into clinical research.  Please email us at mrct@bwh.harvard.edu to submit your comment
To our knowledge there are no health literacy initiatives that focus on integrating health literacy concepts, techniques and best practices into all clinical research communications and interactions.
Sylvia Baedorf Kassis, MPH. Program Manager, MRCT Center
Barbara E. Bierer, MD. Faculty Director, MRCT Center
Laurie Myers, MBA. Global Health Literacy Director, Merck (MSD)
Christopher Trudeau, JD. Associate Professor, University of Arkansas for Medical Sciences, Translational Research Institute
Sarah White, MPH. Executive Director, MRCT Center
Web Development: Lisa Murray, MPH
Current and Past Workgroup Members
Last Name
First Name
Affiliation
Ancker, MPH, PhD
Jessica
Weil Cornell Medical College
Andresen, DNP, RN
May-Lynn
QHC Advisory Group
Apostolaros, JD, PharmD, MS, FASCP, CCEP
Maria
PhRMA
Bahador, MS
Behtash
Center for Information & Study on Clinical Research Participation (CISCRP)
Bakken, RN, PhD, FAAN, FACMI
Suzanne
Columbia University
Ben-Arieh, JD, MPH
Amy
The Fenway Institute
Benevides, PhD, MS, OTR/L
Teal
Augusta University
Berk, MPH
Sarah
THE MICHAEL J. FOX FOUNDATION FOR PARKINSON'S RESEARCH
Chablani
Poorvi
Biogen
Dandora, JD
Reetu
Merck
Devins, DrPH
Theresa R.
Boehringer Ingelheim Pharmaceuticals, Inc.
Duhig, PhD
James (Jay)
AbbVie Inc
Foster
Claire
Amgen
Gordon, MPH, PhD
Valery
NCATS/NIH
Hall RN, BSN
Lori
Lilly
Hallinan
Zachary
CTTI
Hastings
Tara
MJFox Foundation
Jenkins
Renee
National Urban League
Johnson, MPH
Rebecca
IQVIA
Leventhal, MBA
David
Pfizer
Lory, CAS, BCCS
Becca
Live Positively Autistic, Spectrumly Speaking
McEllwee, PharmD, MSPH
Newell
Boehringer Ingelheim Pharmaceuticals, Inc.
McNair, MBA
Jill
Center for Information & Study on Clinical Research Participation (CISCRP)
Muir
JoAnn
Novartis
Neault, PhD
Marilyn
People with Parkinson's Advisory Council and the Parkinson's Foundation
O'Leary, PhD, LMSW
Catina
Health Literacy Media
Paasche-Orlow MD, MA, MPH
Michael K.
Boston University School of Medicine
Palladino Kim, MS
Lisa
Rutgers, The State University of New Jersey
School of Health Professions
Pierce, MS
Robyn
Amgen
Pigozzi, PhD
Laura
Northwestern University
Rankovic, MEd, CIP
Margaret
CITI Program
Roary, PhD
Mary
NIH
Roberts
Dominic (Nik)
Parkinson's Foundation
Rothwell, PhD
Erin
University of Utah
Roy Chowdhury, M.Pharm, MBA
Anirban
independent consultant
Scanlon
Jennifer
Northwell Health
Simonds, ScD
Vanessa
Montana State University
Scott, LSW
Louise
Arkansas Minority Health Commission
Smith, MBA
Rhonda
Breast Cancer Partner
Spiegel
Kathy
Amgen
Turcotte
Elizabeth
BMS
Valencia, PhD
Jessica
Novartis, Patient Engagement and Advocacy
Villaire, MSLM
Michael
Institute for Healthcare Advancement
Waligora, PhD
Marcin
Jagiellonian University Medical College, Poland
Walker
Desiree
Desiree's Walk
Weitz, MA
Michele
Clovis Oncology
Willis, MD, MPH
Earnestine
Medical College of Wisconsin