WATCH OUR CLINICAL RESEARCH VIDEO!
A helpful way to learn about clear communications and plain language in clinical research.
CHECK OUT THE MRCT CENTER CLINICAL RESEARCH GLOSSARY!
Whether you are a patient, a researcher, a study sponsor, or an ethics board member, this plain language glossary can support research understanding, access and inclusion.
Are you sure your clinical research materials are understandable?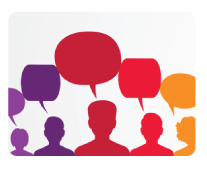 We welcome your feedback! 

Our health literacy site is always evolving and we encourage visitor input to help us enhance and improve this important resource.
Please email MRCT@bwh.harvard.edu with recommendations of additional resources that support health literacy integration into clinical research.