This summer, after reviewing over 200 applications, the MRCT Center welcomed student interns Yimeng (Anna) Lyu and Xinyu (Sandra) Ye to work with MRCT Center colleagues to develop graphic design products for Health Literacy, Individual Return of Results, Diversity, Pediatrics, and other Center projects. They have focused on a comprehensive Clinical Research Glossary graphics library to accompany the plain-language definitions. All images will eventually be available for free use under the terms of our Creative Commons license.
"We hear repeatedly from patients and industry professionals how important images are to effective communication and understanding," said Program Director Sylvia Baedorf Kassis. "We are thrilled to be able to meet this need while providing an educational opportunity for the next generation of science communicators. This effort crystallizes the MRCT Center's commitment to promoting a holistic approach to clinical research understanding."
For Sandra, a junior at Vanderbilt University majoring in Cognitive Studies and Communication of Science and Technology, the work has been an opportunity to meld two interests: science communication and graphic design. "It has been an incredible experience being part of the Health Literacy project team and seeing how a glossary can significantly improve health communication. I focus on visualizing common yet complex research concepts for potential clinical trial participants. I am grateful that my passion and ideas are appreciated here. Receiving feedback from my multi-talented colleagues is enlightening, and I look forward to seeing our combined efforts come to fruition."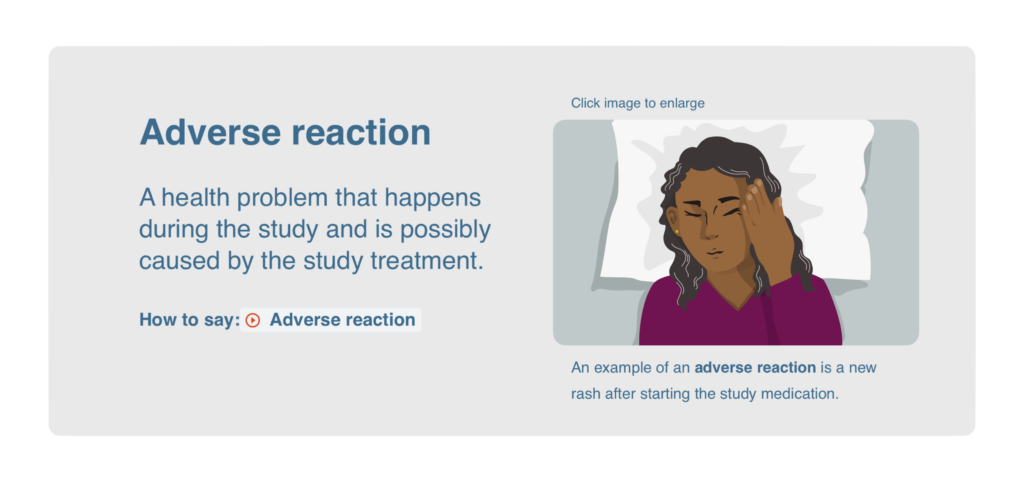 MRCT Center Project Manager Kayleigh To has been working closely with the interns. "Just as the plain language definitions go through a rigorous and iterative review process, these images undergo a similar creative development," she said. "Ideas for the images are brainstormed before multiple drafts are created, each building upon and incorporating feedback and input. Such care and consideration are a hallmark of the work to create the glossary."

Anna, a Fine Arts major with a concentration in Graphic Design at Tufts University, sees the work as an enriching and challenging opportunity to innovate in the intersection of art and science. "As part of a multidisciplinary team, I bring my expertise in art and design to create brand-aligned visual assets, including illustrations, icons, and a style guide. With user-centered and inclusive design, I aim to craft visuals that simplify complex concepts for diverse audiences. I am proud that our work will enhance health literacy and empower individuals to make informed decisions about their participation in clinical research."
The MRCT Center's Clinical Research Glossary currently has 53 plain-language terms. A bank of 118 additional words has recently undergone an extensive public review with CDISC and is slated to be added to the glossary by the end of the year.
Click here to read more about our process of developing a consensus-driven, plain-language clinical research glossary.
Click here to learn more about the MRCT Center's collaboration with CDISC to make our plain-language clinical research glossary a global standard.
---