On October 19, 2016, 52 participants from academia, industry, non-profit organizations, professional associations and regulatory agencies gathered at Harvard Faculty Club for a workshop on "Core Competencies in Clinical Research: Real World Applications, Convergence and Evolution of Framework."
This workshop focused on the evolution of the Harmonized Core Competencies Framework for the Clinical Research Professional which was first published in 2014 by the Joint Task Force (JTF) for Clinical Trial Competence of which the MRCT Center is a member.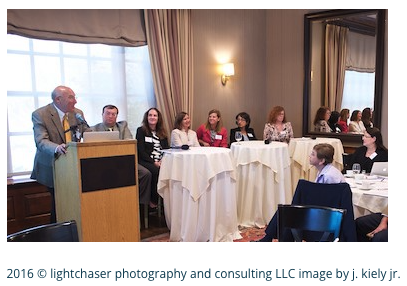 2016 © lightchaser photography and consulting LLC image by j. kiely jr.
Fifteen case studies from five countries and results of a global survey showed that the core competencies have been utilized for innovative workforce development in the clinical research enterprise–for re-shaping academic curricula, revising job descriptions, and educating and certifying professionals in competencies for conducting clinical research. Next steps will include revisions of competencies based on feedback received, levelling/tiering of competencies for different job descriptions, and, in a later phase, developing metrics, evaluation, training and educational resources.
Read conference proceedings and case studies.