We look forward to hosting additional webinars and exploring pressing topics in clinical research. Stay tuned!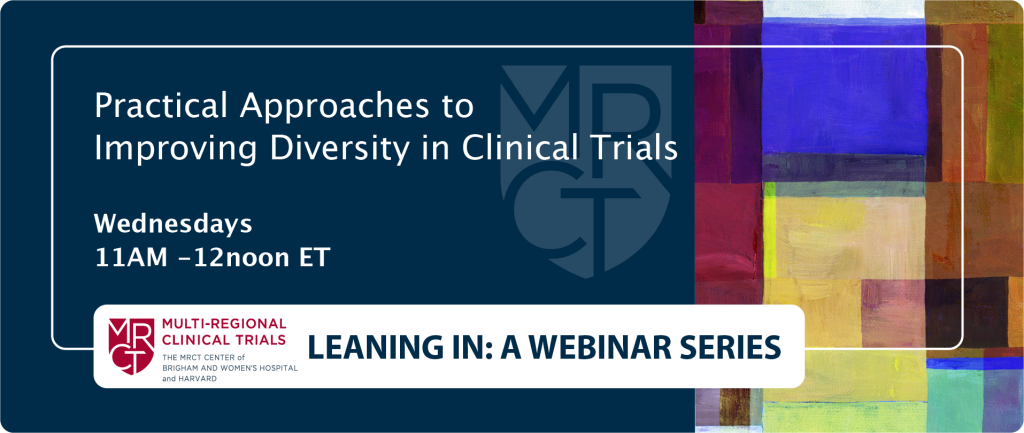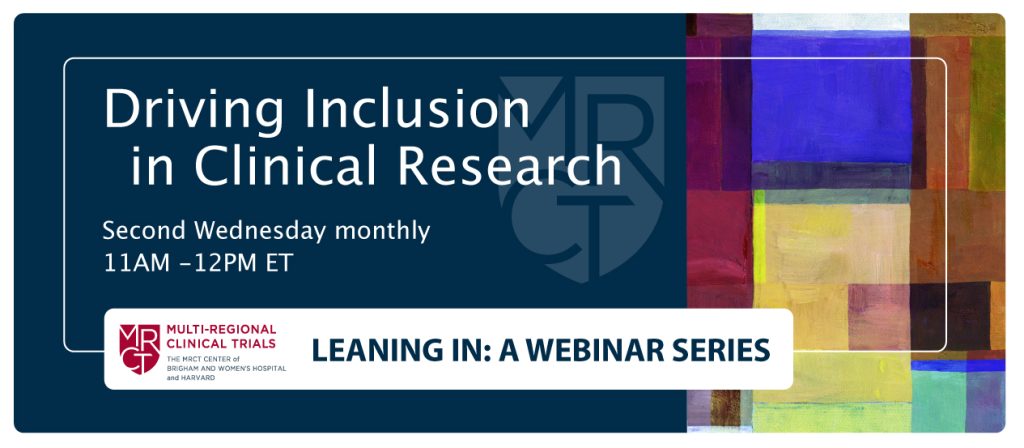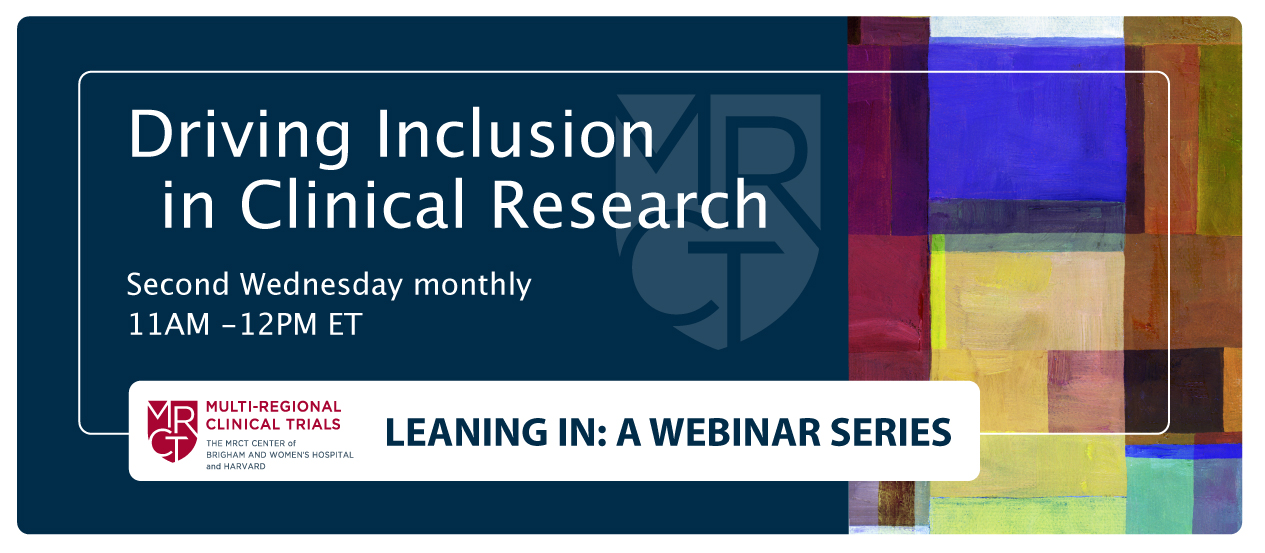 The MRCT Center Leaning In Webinar Series: Practical Approaches to Improving Diversity in Clinical Trials was held October 2020 through February 2021 and focused on topics and recommendations addressed in the MRCT Center's "Achieving Diversity, Inclusion, and Equity in Clinical Research" Guidance Document and Toolkit.
The MRCT Center Leaning In Webinars: Driving Inclusion in Clinical Research is a webinar series focusing on how to approach and plan for inclusion, implement recommendations, and sustain progress. The sessions introduce tools, resources, and feature speakers who share their experiences and recommendations for how to improve diversity and inclusion in clinical research.  
Check out webinar recordings and slides available below:
MRCT Center Leaning In Webinar Series: Practical Approaches to Improving Diversity in Clinical Trials
MRCT Center Leaning In Webinar Series: Driving Inclusion in Clinical Research