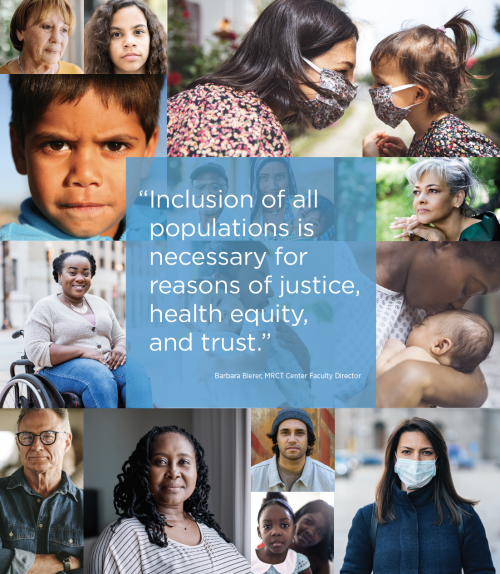 Improve Diversity in Clinical Research
Over the last many years, the MRCT Center has focused on innovative and practical measures to increase diverse and inclusive representation in the clinical research enterprise.
Focused effort and dedicated action are needed to create an equitable clinical research environment. We hope this work inspires innovation and forward momentum to achieve diversity, inclusion, and equity in clinical research. We invite you to engage with us to enhance the document, resources, tools, and case studies.
ENGAGE
The MRCT Center welcome feedback from those using these resources and from those who would like to be involved with this work.
DOWNLOAD
The introductory slides for stakeholders on "Achieving Diversity, Inclusion, and Equity in Clinical Research."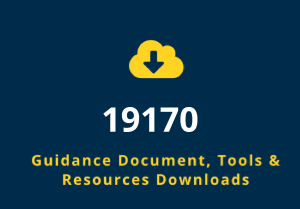 We have had close to 20,000+ downloads of our Diversity Guidance Document, Toolkit and Resources.  
4000+ people have registered for our webinars.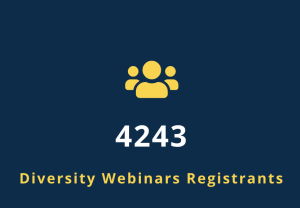 = MRCT Center Diversity in Clinical Research website visitors
The Diversity, Equity, and Inclusion in Clinical Research website has been visited by users from over

138

countries. 
PROGRAM TIMELINE
This work began in 2017. Since then, we have facilitated 50+ member workgroup meetings, developed and launched resources and guidance, hosted numerous webinars, and more. Learn more about this project by clicking through our timeline.
This work is dedicated to all the individuals who have volunteered to participate in clinical trials to advance knowledge and improve human health. This work is also dedicated to all the individuals who have been underserved and underrepresented in research, for whom science and society have failed.